6 Powerful Strategies to Build an Agile Workforce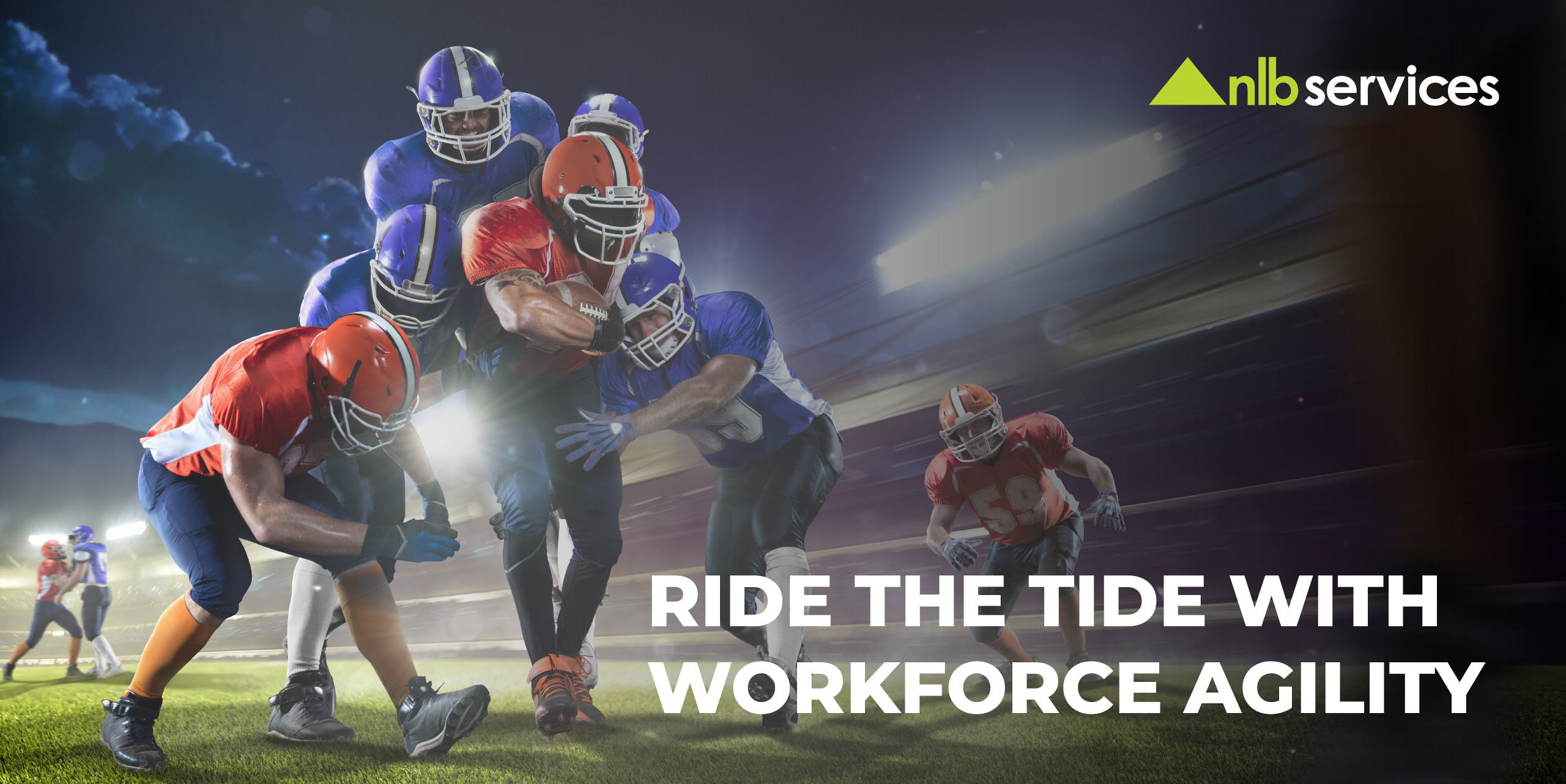 Human resources are the prime pillar upon which every successful business sustains itself and continues to remain profitable. Choosing the right kind of people in your workforce can impact the culture, growth and engagement of your organization. And as technology continues to advance, innovation is quick and frequent, leaving little scope for scalability through conformity.
Enterprises must find effective ways to master the art of excelling in the moment. This can be done by deploying skilled yet adaptable resources in the right positions at the right time. Transformation for agility empowers you to build and nurture a team that will begin to steer you towards your desired position and help you address disruption in the future.
Since an organization is only as agile as its employees, it is important for your workforce to be armed with multiple skill sets and the willingness to take on new challenges. Here's how you can bring together the right people for workforce agility to help you ride the tide of constant change.
1. Changing mindsets
As an organization, you can't rely on processes alone to run your business. But suddenly delegating unfamiliar tasks to team members can make them uncomfortable and rigid. Efforts to transform the workforce will reap rewards only when employees accept that change is necessary and are equipped to implement it. Transparency in communication and cultivation of wholesome skills like leadership and independent decision-making make people more confident. To expect fluent transformation, bring your team members out of their comfort zone, prepare them for change by entrusting them with different tasks, rotating their roles and motivating them to lead and experiment without the fear of failure.
2. Customized recruitment support
When it comes to talent management in the digital era, it is important to seek the support of experts who will help you stay agile and acclimatize you to the emerging technologies and other market trends. For this purpose, businesses are turning to Recruitment Process Outsourcing (RPO) to subcontract their staffing processes and seek advanced and customized talent solutions like workforce planning, vetted talent search, database maintenance, interviewing, reference checks, training and onboarding of new employees. The process entails outsourcing all or part of your recruitment process to an external vendor to serve as an extension of your company's HR department. Hence, you build a proficient, vetted workforce using the latest recruitment tools and technology as per your needs, contributing to a larger aim of attaining workforce agility.
3. Retaining expertise
When a professional with deep expertise leaves the organization, you are left with a skill gap. The key to prevent disruption in such a situation is to retain not just the expert, but the expertise. Virtual trainings, recorded instructions and documented processes – having a system in place to train and enable replacements before the departee exits will ensure smooth transition and prevent loss of precious time and money.
4. Tapping a specialized talent pool
When you witness your team's skills gap impeding its responsiveness and performance, temporary staffing or gig employment is a quick and effective solution. Be it part-time or full-time, there is a ready pool of vetted professionals prepared to be deployed on contract basis. Hiring contingent workers like consultants, contractors and freelancers enriches your organization with the prime talent of your industry while also providing various other benefits. Contingent staffing allows firms to engage niche talent that is conducive to the needs of an agile workplace. While deploying temporary workers for individual projects, you also save money on recruiting a permanent employee who may not be needed all-year round. Trialing new talent and fresh approaches also helps companies meet new market demands and enhance customer experiences.
5. Fostering a learning culture
According to a report by McKinsey, up to 800 million individuals can be displaced by automation by 2030 and may need to learn new skills to switch occupational categories. This can instigate cross-functional promotion and transition employees from individual contributors to team leaders. Thus, companies must promote training and development and inculcate futuristic skills by upskilling and reskilling the workforce. It is imperative to facilitate professional training programs for those who learn while they work and work while they learn. Training turns agile learners into the resources of the future who will help enterprises function productively even in volatile times.
6. Creating internal think tanks
Given the market's inclination to change, it is essential not just to respond but also to drive the change. If your organization has been relying on a handful surefire resources, your team may need some novelty to remain agile. Building an agile workforce involves creating a collaborative atmosphere by allowing everyone the chance to come forward, propose and innovate. Moreover, brainstorming fresh ideas is significant in bringing forth the employees' keenness and strengths towards a particular role, department or skill. Many contemporary organizations allow their workforce to dedicate about 10% of their work time to alternative musings. Such encouragement builds new interests, highlights hidden talent and supports workforce agility.
From manmade technology to infectious diseases like COVID-19, disruption can appear in any form and change the fate of businesses. To choose the right people for an agile transformation, it is important to look beyond the resume, certifications and past experiences to focus on their disposition towards development.
New-age talent supplementation solutions like RPO, contingent staffing and upskilling and reskilling the workforce can help cultivate the right skills to respond better to digital transformation and unprecedented changes. Such practices are becoming more widespread among enterprises struggling to attain agility.
Find resources with a 'can do' attitude, who wish to grow, show resilience and embrace ambiguity. These resources will advance to support your journey to agility and create success for your organization.