NLB @ Cable-Tec Expo Oct 22nd – 25th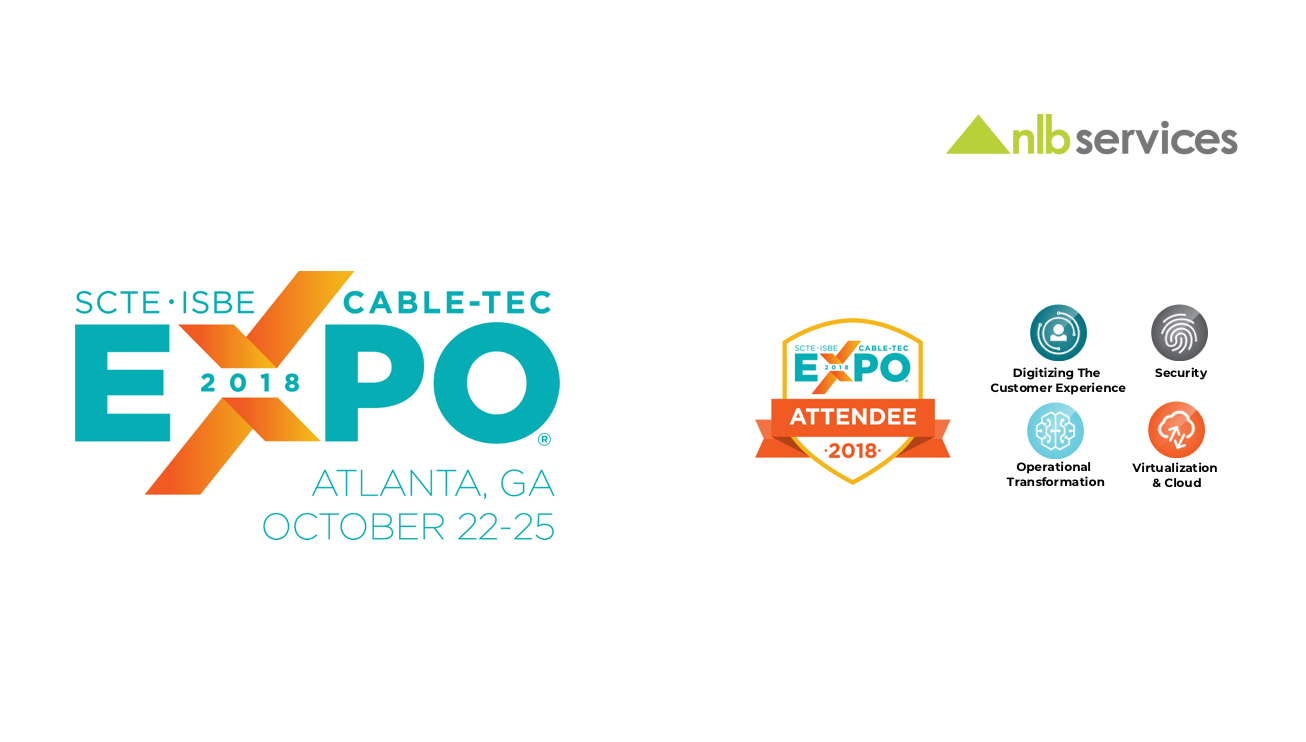 NLB participated in the Cable-Tec Expo in Atlanta.
 The conference showcased breakthrough technology and trends in the cable and telecommunications industries.
About Cable-Tec Expo
Cable-Tec Expo is the industry's largest cable telecom event in North America.  For more than 30 years, Cable-Tec Expo has combined thought leadership, engineering innovation and deal-making to make it the pre-eminent venue for exceptional value. 10,000+ Professionals—Share technical knowledge and build quality relationships. 400+ Companies—See first-hand demonstrations of state-of-the-art technology solutions. 100+ Hours of Learning—Partner activities, educational sessions, speaking and networking opportunities, interactive events, and more! 60+ Countries—Interact with colleagues from around the globe and attend international focused offerings.
About NLB Services
As industry experts in the Cable-Telecom space, NLB Services tailors BPO solutions for clients that reduce costs and increase efficiencies. NLB helps companies achieve optimal customer experience by leveraging passionate, domain trained workforce. NLB's analytical insights into your business performance at lowered costs and at a more efficient productivity level providing 24/7 support. NLB assists clients in taking mundane, repetitive tasks and automating them to free up clients best people to innovate. NLB's belief, is that when your people innovate, they create a competitive advantage, and this cycle becomes your culture.
For more details, get in touch:
Tim Kennedy, Vice President – Client Partner
tim.kennedy@nlbservices.com | 720-291-1145