Driving Business Growth with Strategic Digital Displacement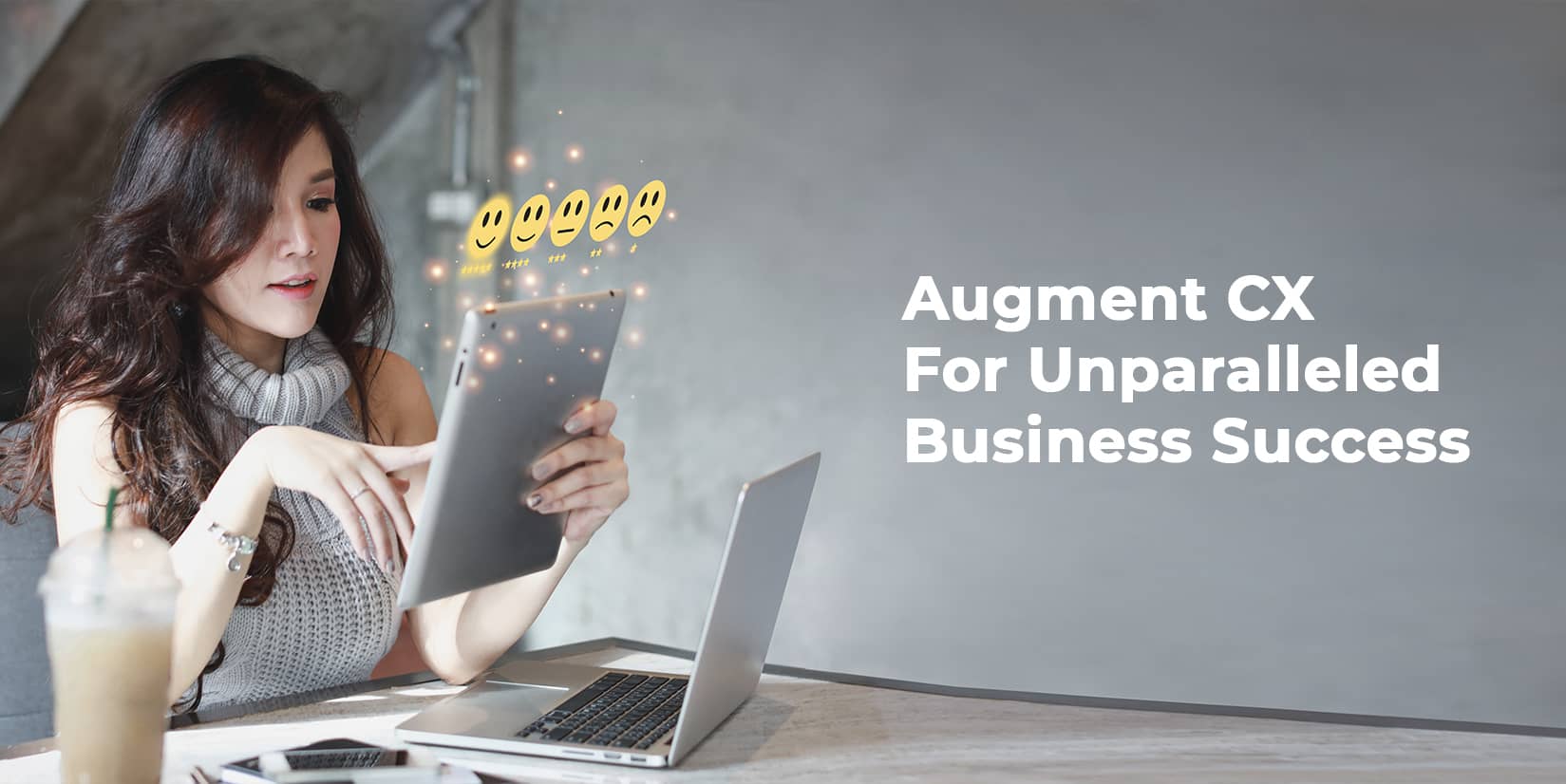 Digital transformation has had its share of hits and misses over the last decade or so. It has evolved from an over-the-top investment agenda to a research-based strategic investment to attain maximum ROI and uber customer experience (CX). 
While organizations were already capturing the opportunities created by modern technologies, such as Artificial Intelligence (AI), Machine Learning (ML), Internet of Things (IoT), and Blockchain, the pandemic has accelerated technological disruption. This has led to an urgent need for sustainable business solutions that can adapt to the evolving market trends and at the same time, enhance CX.
CX is no longer a feather in the hat, but the hat itself
Delivering uber CX is the priority of every business today because an unwelcoming experience can inversely affect business growth and revenue. 
Now, how can businesses ensure an optimal experience for each of their customer? By understanding and conquering the three aspects of an exceptional CX.
1. Know your custome

r – gain insight into every touchpoint of the customers' journey with your brand, beginning from their first interaction to their taste to their feedback

2. Personalized content strategy

– develop an effective content strategy that not only represents the brand but also engages the customers, urging them to take an action.

3. Invest in scalable business technologies

– structure a well-knit digital strategy that works on a holistic approach rather than mindlessly integrating digital just for the heck of it. 
B2C e-commerce platforms seem to have mastered the art of designing consumer-centric business strategies. They extensively use modern technologies to augment the user interface and personalize the offerings. B2B companies, on the other hand, lag on the CX part due to their complex service offering with multiple product layers and a high sales cost. But B2B businesses can take a leaf out of B2C business operations and optimize their tools to enhance CX. That said, some digital strategies are crucial for any business to thrive in the digital world, irrespective of their business model (B2B/B2C). Let's take a look at them.
Data optimization
Before getting down to the nitty-gritty of augmenting CX, you must first assess your approach towards the volume of data in your possession. How are you compiling and analyzing the data? Are you able to gain proper insights into your customer behavior? And is your system scalable to alteration and future needs? Structuring your processes to evaluate data effectively and produce required solutions timely can go a long way in improving CX. Just look at how Amazon or YouTube leverage our browsing history, our shopping/viewing pattern, and other information to deliver recommendations.
Building a centralized system
A centralized data system forms the backbone of a global enterprise. It is cumbersome to track consumer data across business verticals. Global enterprises are bridging the gap with data integration across departments – IT, HR, accounts, sales, and others.  Data centralization allows companies to reprioritize the entire process and manage data better. And integration is the key to building a centralized system. It involves collating data from different sources, creating a unified version to extract accurate product/brand/services information, enabling teams to better assist the customers throughout their journey. You can also consider leveraging tools, such as Adobe's Magento, which provide great agility across all customer touchpoints. 
Supporting throughout the customer journey
The more customer data you collect, the more you learn about your customers. This learning will help you develop personalized strategies for a more immersive consumer experience.  While aiming to deliver an immersive experience through various digital channels, it is imperative to track your customer's journey throughout the lifecycle. Your goal should not be to sell one-time but to build an intimate relationship with the customer by delivering an experience that they may cherish. Thus, collecting information on consumer behavior will prove to be beneficial in the long run.
A result-oriented approach
Digital transformation is not a solution but a catalyst in addressing specific business problems. Sometimes, you feel there's a need to revamp the entire architecture. But, in reality, you need to build a comprehensive digital strategy leveraging the right technology. For instance, the solution can be as simple as having a mobile application instead of overhauling the complete after-sales process.
Concluding words
Today, CX holds the key to business success. Digital Transformation provides a medium to achieve that success. As a decision-maker, you must focus on building strategies that leverage next-gen techs to augment CX and help achieve business goals. From understanding your customer's pain points to realizing what clicks with them, you should strive to gain valuable insights about your customers to deliver personalized content and services. Because only after delivering the desired kind of experience can you think of improving sales and maximizing ROI.