NLB @ WeServe's hunger relief initiative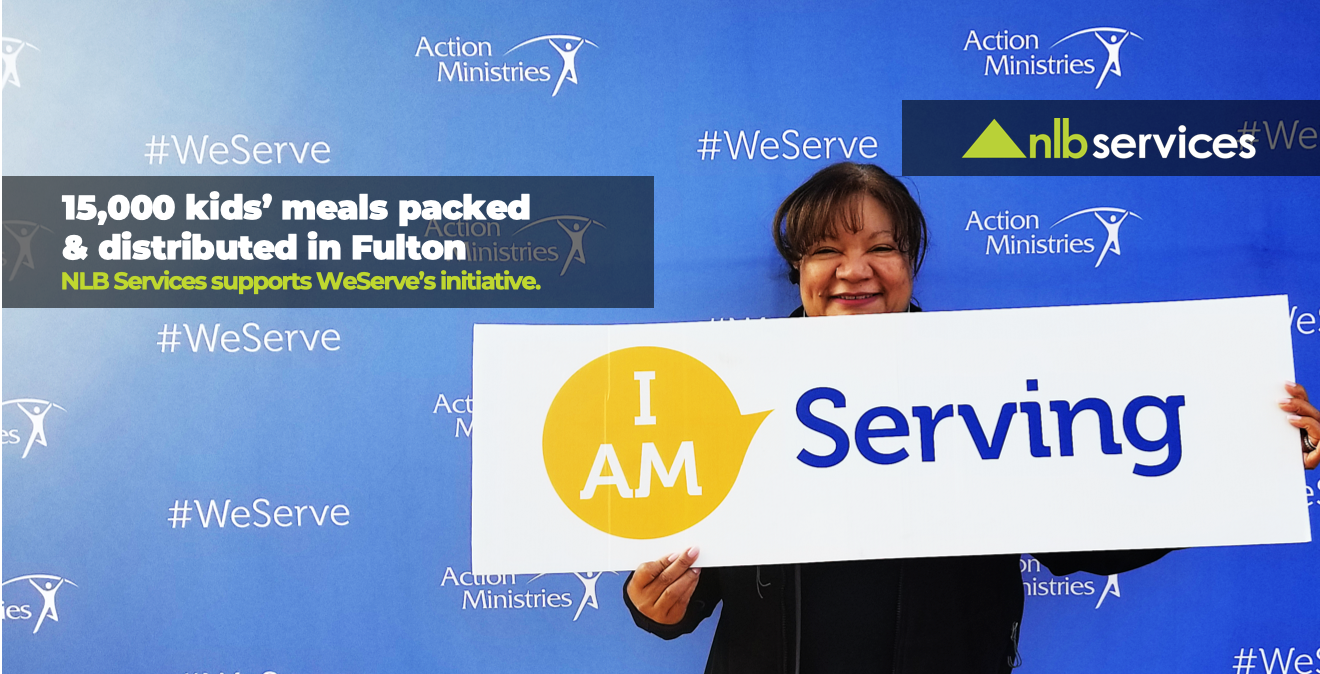 Did you know that 1 of 5 children in Fulton County, Georgia live in poverty and over 38,000 children receive federal assistance on a monthly basis? On Saturday, March 2nd, NLB Services along with 158 other community volunteers made a difference through WeServe.
WeServe is part of Action Ministries, a non-profit organization that mobilizes communities to address the challenges of poverty by focusing on hunger relief, housing and education. Volunteers arrived at 9:00 a.m. at Roswell United Methodist Church, located in Roswell, Georgia, to pack 15,000 meals that will benefit starving children in Fulton County during Spring Break. School meals are the only food some children receive each day. When school is out of session, some children don't have access to nutritional food.
This service event brought together life-changers of all ages with powerful and interactive learning stations, fun activities, and high-energy meal packing teams. We were organized into six teams of 25 people to pack 2,500 meals. After 90 minutes we were done! The volunteers' team effort was beyond amazing, which focused entirely on the children. The meals were packaged 30 per box that made up pallets and loaded onto a truck to be distributed to communities within the county. Giving back is a rewarding experience. Stay tune for the NLB Team's next community outreach in serving to make our community healthier and stronger.