NLB@2018 Bowers Pharmaceutical Conference, NJ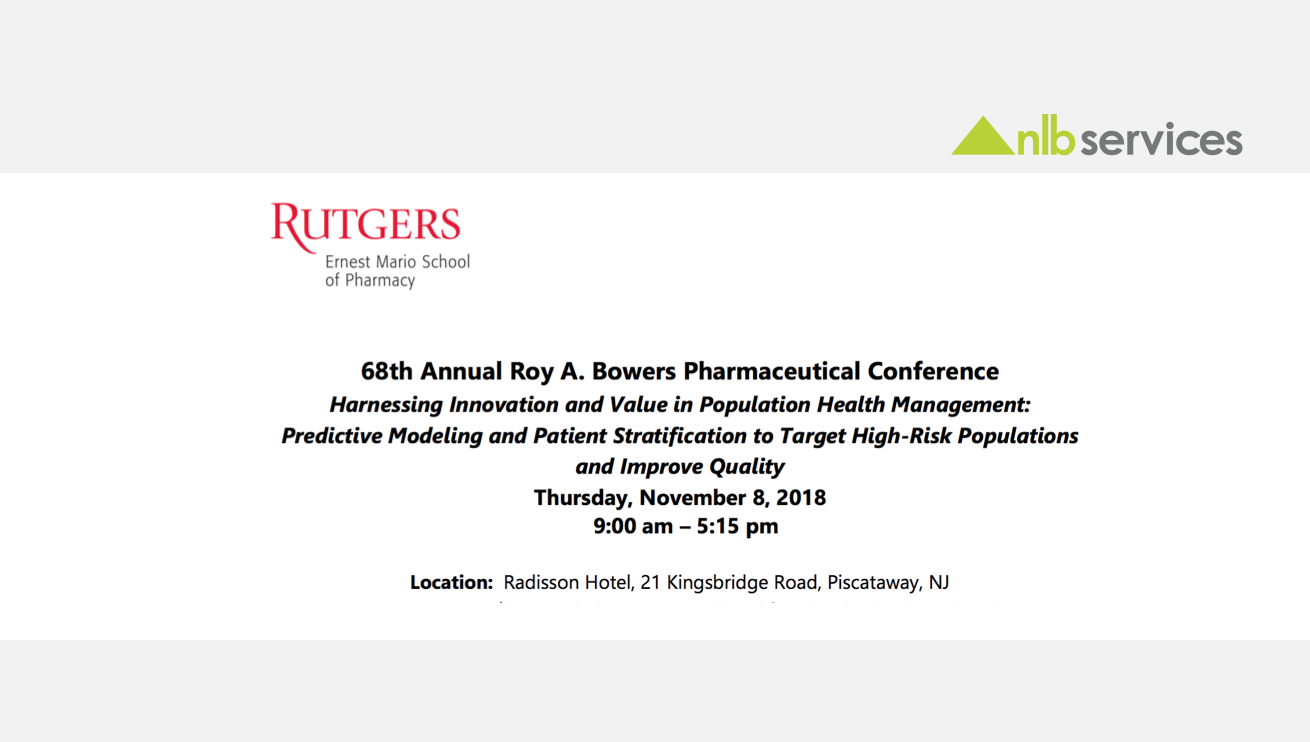 NLB Services proud to attend the 2018 Bowers Pharmaceutical Conference. We look forward to meeting you at the conference.
About NLB Services
As a fast growing consulting, technology and business process services company, NLB Services has helped companies embrace process and digital transformation since its inception in 2007. NLB Services not only brings the framework for change management to the table but also ability to execute by providing the functional, technical and analytics talent to its clients.
For more details, get in touch:
Carroll Mcintire, Vice President-Client Partner
carroll.mcintire@nlbservices.com | 732-239-7579